Emotional decisions during periods of short-term volatility rarely pay off in the long run.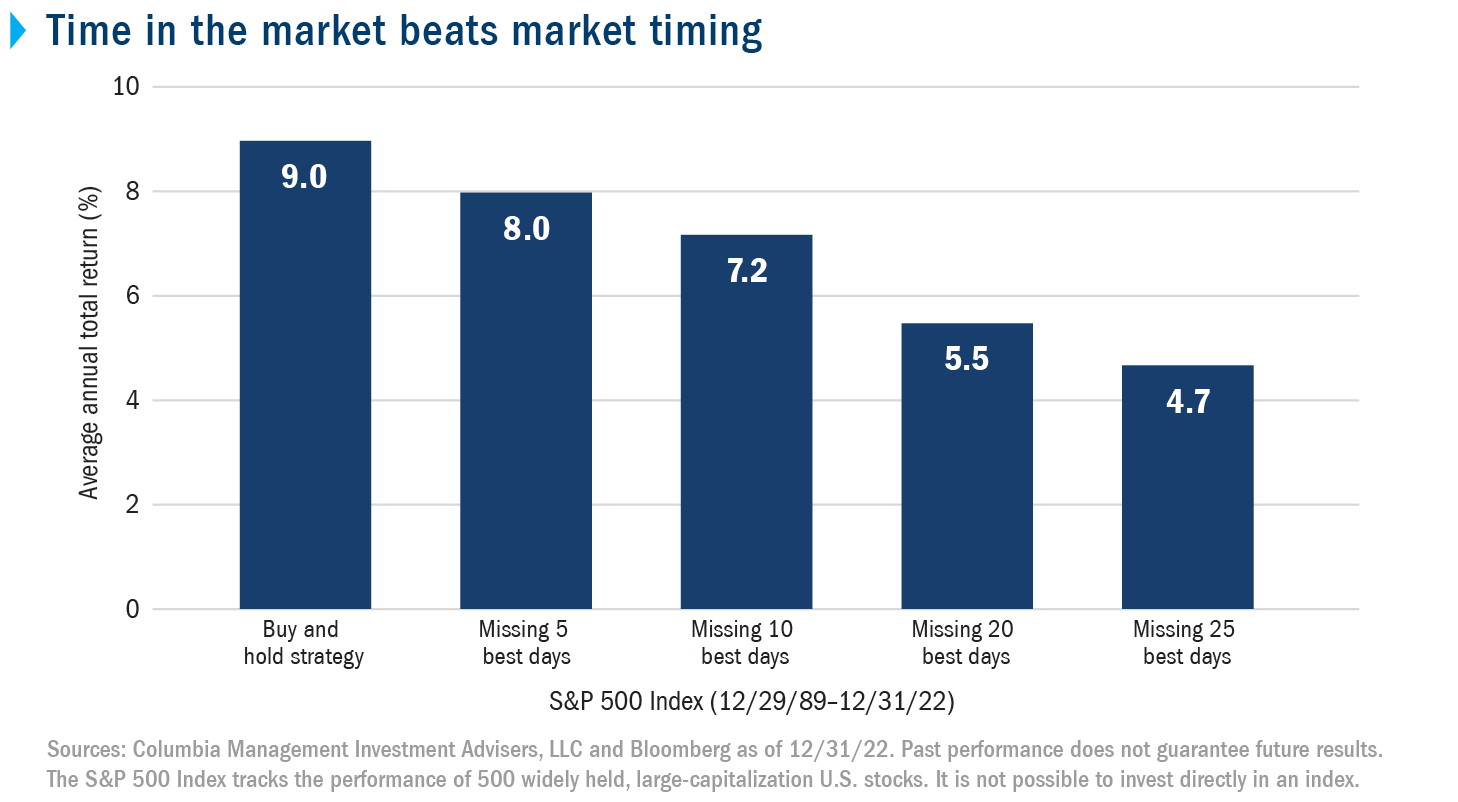 Investors often make the mistake of trying to time the market by simply selling out of it. Historically, some of the worst short-term market fluctuations and losses were followed by periods of substantial market recovery.
In a volatile market, it's tempting to move to a "safe" asset like cash. For many of us, the prospect of loss drives our decision-making. But in many cases, the better approach is to build a resilient strategic portfolio that can help manage risks on the downside.
Consider your goals, time horizon, risk tolerance and overall financial situation when making an investment or asset allocation decision. A significant reallocation because of short-term uncertainty rarely pays off in the long term.