In a typical summer, the municipal bond market experiences a significant reinvestment period. But it's complicated this year by a decrease in new bond issues.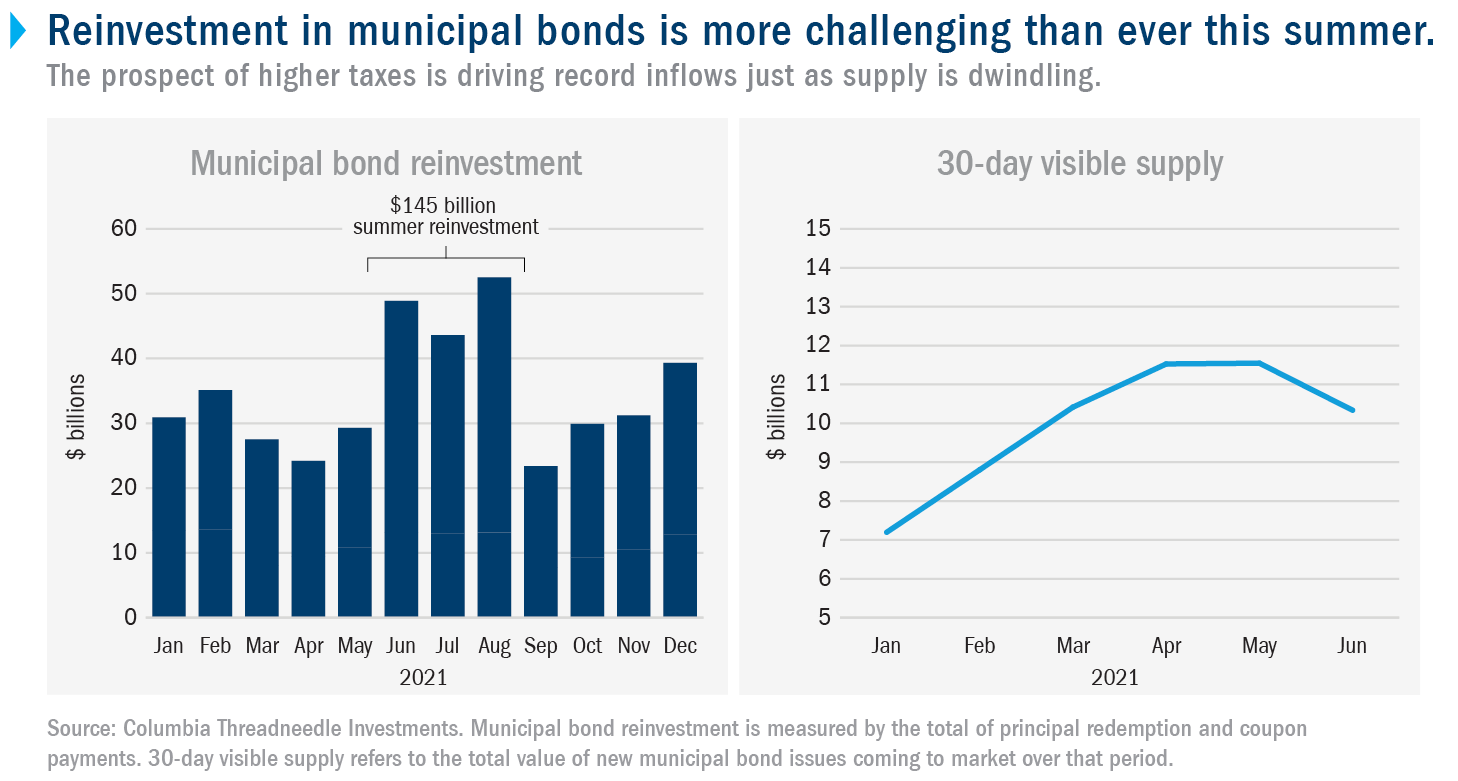 Higher tax expectations have led to municipal bonds' record inflows. Improving credit fundamentals and fiscal stimulus have bolstered prospects for munis.
Summer is peak season for municipal bond reinvestment, typically elevating demand. Nearly $145 billion of principal and coupon payments should be returned to investors during June–August. However, supply of new bonds is expected to decline as issuers are flush with cash from better than expected tax revenues and federal government support.
This makes it challenging for individual municipal bond investors to find attractive opportunities. Putting cash to work in a strategic beta municipal ETF or tax-exempt mutual fund is an alternative option that relies on professional managers' sourcing capabilities.
Download as a client-approved PDF