A look back at previous tightening cycles shows the need for fixed-income investors to take a flexible approach as conditions change.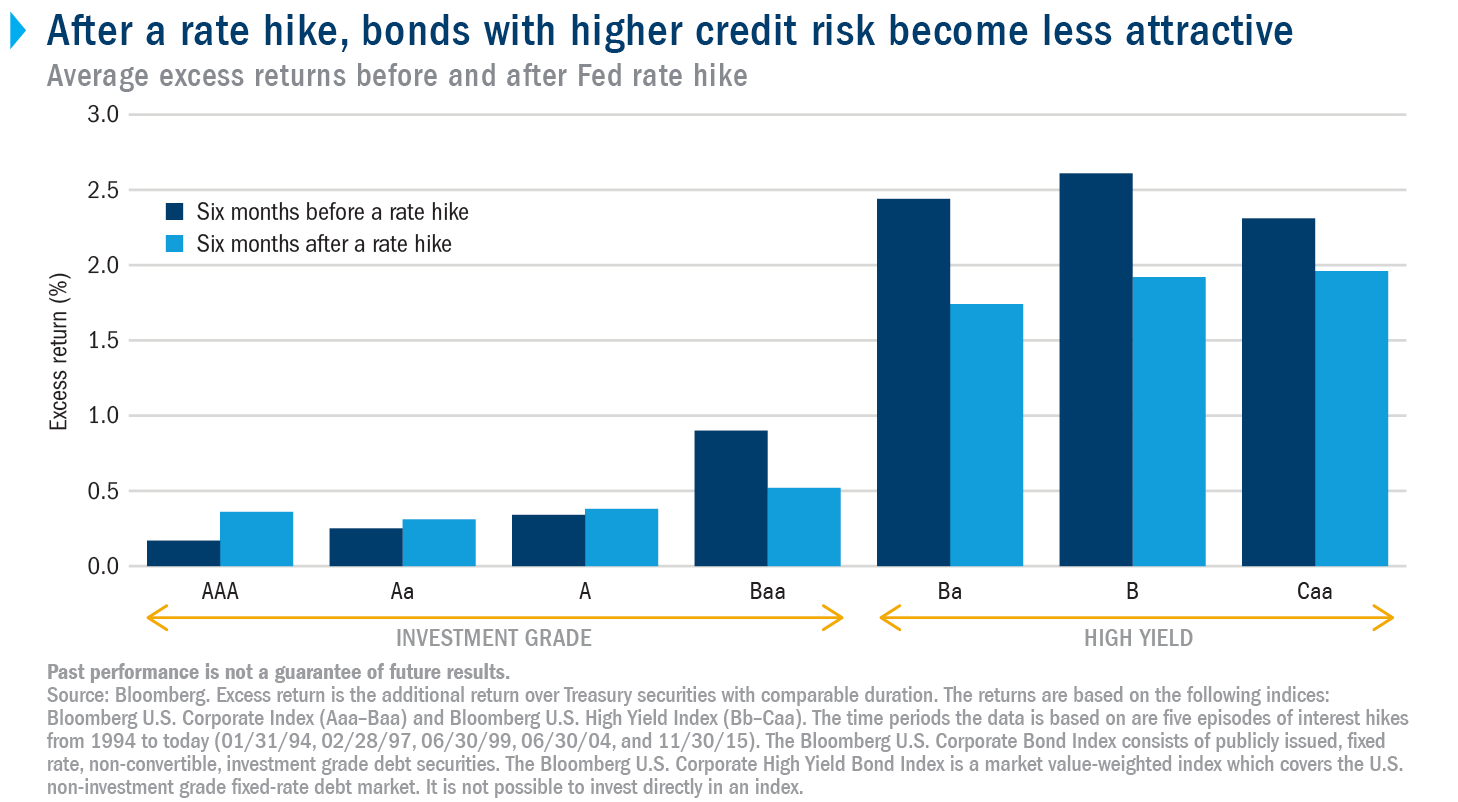 How should fixed-income investors position themselves for a rising rate environment? Looking back at previous tightening cycles, we see that early in a cycle ― six months before an interest rate hike ― financial conditions often haven't tightened to an extent that slows economic growth. This has been favorable for credit risk, which posted positive returns.
Further into the cycle ― six months after an interest rate hike ― tighter financial conditions begin to slow growth, and higher valuations cause returns from riskier assets to moderate. While credit risk still outperforms, the lowest quality tiers of the market start to look less attractive as risk compensation falls.
In the current environment, we think that investors can benefit from owning credit exposure, but they need to be selective, applying a research-based approach. We recommend staying flexible and ready to adjust positioning as the environment continues to change.